Have any Questions? We're Here to Help!
We are all about preserving your memories with the best experience possible. Have an idea for a custom project? Want to learn more about our process and pricing? Send a message via email to Derrick@DLightedLED.com or give us a call at (651) 278-3715. We can't wait to hear from you!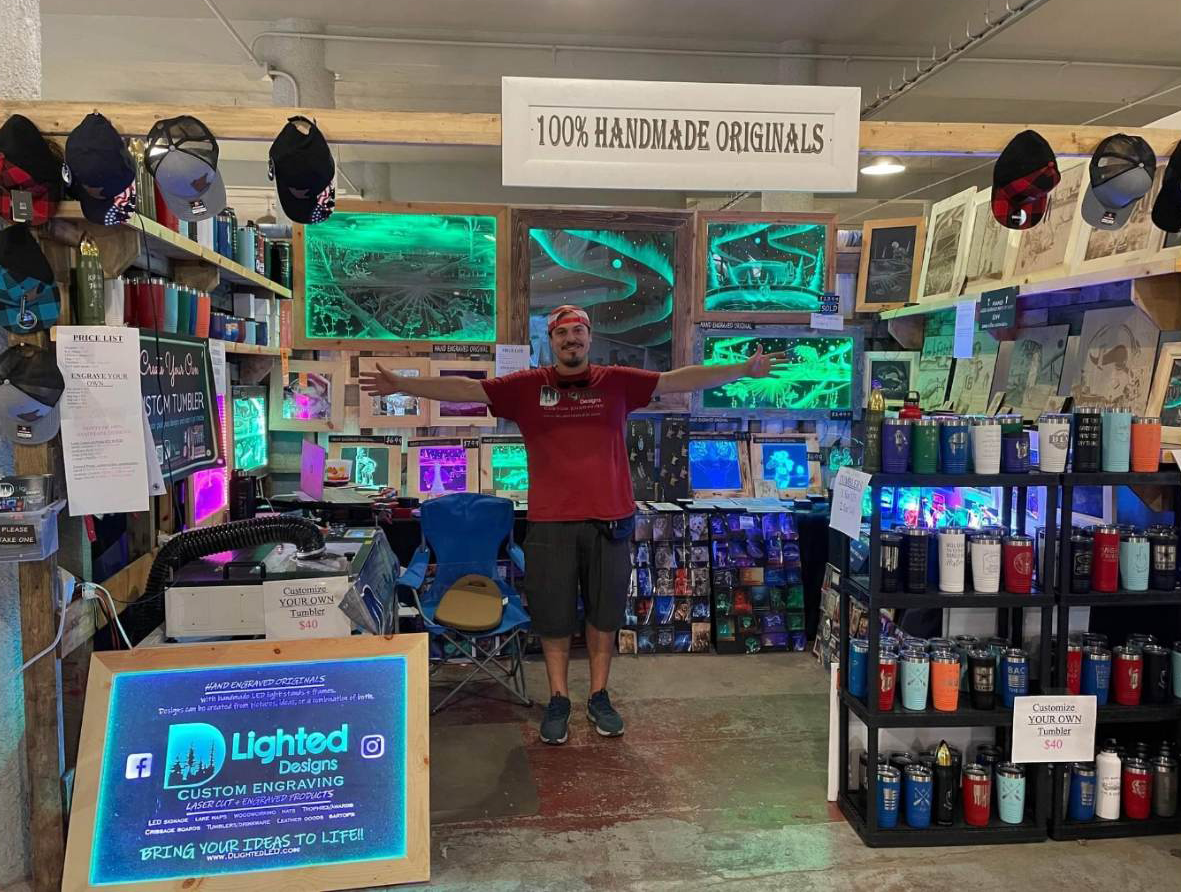 A Little About Derrick
What started as a hobby for Derrick Olson in 2015 soon turned into a passion and business. With a Dremel engraver, an idea, and some acrylic, D-Lighted Designs was born. He now has 2 laser machines to assist in duplicating his hand engraved process. Much Like a painter creates an original painting, then prints a certain number of copies. Aside from creating copies of his original artwork, Derrick also specializes in laser engraving on wood, acrylic, and glass to create personalized gifts, home decor, drinkware, and more. His handmade LED stands and frames make for the perfect addition to any room or event. D-Lighted strives for complete customer satisfaction and ensures each product is made with love and attention to detail. You can see Derrick and D-Lighted Designs at the Minnesota State Fair. Thank you for considering D Lighted Designs for your engraving needs!
Frequently Asked Questions
Do You Offer Bulk Discounts?

Yes, we do offer bulk discounts. Our discounts vary by design. Please contact us for more details.
What Materials Can You Engrave On?

We currently engrave on wood, granite, acrylic, leather, glass, marble, cloth, anodized alum, coated materials, drinkware, and plastic.
How Long Does It Take To Receive My Order?

Our typical turnaround time is 2-3 weeks, but this may vary depending on the size and complexity of the project. If you need your order by a specific date, please let us know and we will do our best to accommodate. Rush orders will be subject to an additional fee. 
Can You Engrave Logos Or Custom Designs?

Absolutely! We can engrave any image or design that you provide.
Contact Us
Fill out the form below, and we'll be in touch within 48 business hours. You can also reach us by email at derrick@dlightedled.com or by phone at (651) 278-3715